Outdoor activities during the summertime involve some creative ways and gadgets to keep our liquid insulins cool while away from a fridge.
In this trail-test, I take the 72 hour insulin cooler out on a number of expeditions to see where this product shines and where it doesn't.
This is the 72 Hour Insulin Cooler
by 4AllFamily
It's made from 304 Stainless Steel
It's dimensions are 8.3cm (3.3″) diameter and an internal volume of 900 ML (30 oz)
Its lightest weight (empty) is 387 g (13.5 oz)
Kind of like a vacuum thermos flask, with an additional USB powered lid that makes this into a small mini-fridge
for storing insulin at temperatures between 2º C – 26º C (36º F – 80º F). 
Check out the lab results
at the bottom
Can be used as a "powered" cooler with the USB lid, or un-powered by using the cold pack Bio-Gel that you pre-freeze in the freezer.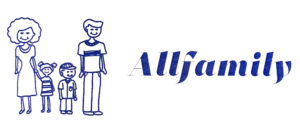 For this review, I went on a number of expeditions and brought the 72hr insulin cooler into a variety of environments where the outside temperature and exposure would be an issue for heat sensitive medications like insulin.
For many outdoors activities, it works really well.
I have listed some activities below, testing the capabilities of the insulin cooler.
Here's what I found:
Beach Day
Here's where the 72hr Insulin cooler really shines.
The beach is one place sure to get a lot of sun, so to protect your precious insulin from baking in the heat, under direct sunlight, it's nice to have this temperature-controlled vessel to store the insulins in. 
Wether keeping just a vial and a syringe, or a collections of pens and needles, there's even room for glucagon.
This is one cool place to store the medicines.
Using the freezer gel and the standard lid, there's room to keep things cool for a few hours at the beach.